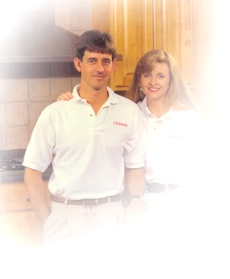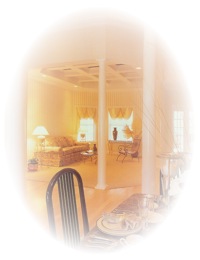 ABOUT K.W.HOMES, INC
K. W. Homes, Inc. is a family run custom home building business started in 1988 by Kevin Ward and his wife Donna. K. W. Homes, Inc. has built homes varying in style from traditional and country farm house to contemporary bungalow. Homes ranging in price from approximately $100,000 to over $2,000,000. While the most common size is in the 2500 sq. ft. to 3500 sq. ft. range, sizes have varied from1500 sq. ft. to 11,000 sq. ft. This ability to build a wide variety of homes along with the willingness to work with customers on an individual basis to meet their specific needs and desires truly makes Kevin a custom builder.

The superior quality of his homes is evident in the excellent craftsmanship that goes into every home Kevin builds. The craftsmen that work for K. W. Homes, Inc. have many years of experience and it shows in every phase of construction.

Kevin only builds for 10-12 customers per year which allows him to be personally involved with every customer throughout the planning and building process. Itís this personal service and attention to detail that has made Kevin one of the top builders in the south.

Kevin is happy to work with customers who already have their plans as well as those who have ideas but need help fine tuning them. Kevin has helped numerous customers find the perfect plan to suit their needs. Having built approximately two hundred custom homes in the panhandle, Kevin has a large library of plans from several sources including the entire "Southern Living" (R) collection.

The Wards feel fortunate to have been honored with many awards over the years but are most proud with the honor of being selected as one of the southís top builders by "Southern Living" magazine. Every year since 1997, K. W. Homes, Inc. has been selected by "Southern Living" to be a member of the prestigious "Southern Living Custom Home Builder Program". This honor is only given to a select group of the southís top builders based on reputation, attention to detail, innovative style, service and superior quality. Among other benefits, being a member the
"Southern Living Custom Home Builder Program" gives K. W. Homes, Inc. the exclusive right to a collection of plans specifically for custom home program builders and their customers as well as access to all of the plans from the portfolio of "Southern Living".

Let Kevinís years of experience and laid back style work to your advantage while building your dream home. Contact Kevin and get started today.
ONLY THE BEST
As Pensacola's Only Southern Living Custom Home Builder, we are continually seeking out the best vendors in each industry. As a customer of K.W. Homes you will have the advantage of this knowledge and the option to use these products in your home.
.........................................................